3 Tips for Increasing Empathy in Your Marriage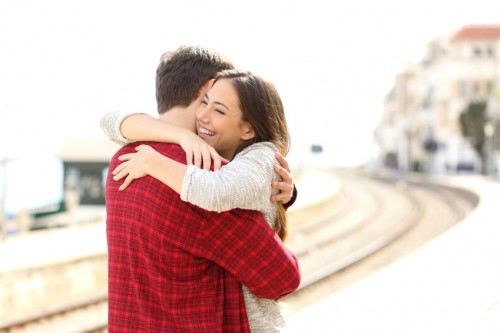 Marriage is a beautiful and life long endeavor. To most couples, marriage is a sacred and lovely relationship, or at least that is how it should be. We all long for a soul mate who deeply understands and connects with us. God created us this way, to yearn and desire connection. First, with Him and then with each other. Yet in marriage so many things can get in the way from having a fulfilling and lasting marriage. In this article I want to share one of the most important ways we can deepen our connection with each other through empathy.
According to Meriam-Webster's Online Dictionary, empathy means: the feeling that you understand and share another person's experiences and emotions: the ability to share someone else's feelings.
Carl Rogers one of the most influential psychologists describing the role of empathy between people wrote this, We think we listen, but very rarely do we listen with real understanding, true empathy. Yet listening, of this very special kind, is one of the most potent forces for change that I know.
Here are 3 Tips for Increasing Empathy in Marriage:
Enhance Your Perspective: When we practice empathy with our spouse we begin to see things in a new way. It gives us access into the private world of our spouse. One of the most powerful things we can do in our marriage is to understand what our spouse may be thinking or feeling. Allowing our spouse opportunity to speak and to just listen without judgment, criticism or solving their problems is incredibly meaningful to them. When we see things through the lens of our spouse it often changes our perspective, softening the emotional tone and leading to greater understanding.
Deepen Understanding: When we suspend our judgment or feedback, it enhances our understanding of our spouse. Often when we are listening to people we are forming our own thoughts and rebuttals. When we are actively listening and practicing being present, we are able to capture the depth of their experience. In so doing, we are able to strengthen our understanding of them. Lucius A. Seneca, the Roman statesman once said, One of the most beautiful qualities of true friendship is to understand and to be understood.
Foster Greater Emotional Connection: Dr. Brene Brown in a talk on empathy said that "empathy fuels connection." Revealing our deepest feelings and needs with our spouse often makes us feel vulnerable, especially when we are not use to practicing this. The more we allow ourselves the opportunity to hear our spouse and vice versa the easier it becomes. The more we practice this the safer we feel. The safer we feel the deeper our connection.
Safety and vulnerability in our relationship is directly related to the depth of our emotional connection. Deeper emotional connection with our spouse leads to greater acceptance and love. The wise words of Paul, the apostle, on love give us a richer understanding and capture the essence of what empathy can do in our marriage.
Love is patient, love is kind. It does not envy, it does not boast, it is not proud. It does not dishonor others, it is not self-seeking, it is not easily angered, it keeps no record of wrongs.  Love does not delight in evil but rejoices with the truth.  It always protects, always trusts, always hopes, always perseveres. I Corinthians. 13:4-8