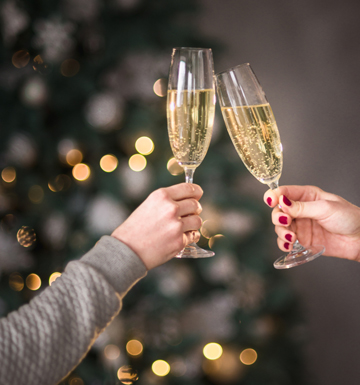 Anxiety and Stress
4 Simple Tips for a Joyous Holiday Season
The holidays can be filled with great joy, laughter, and fulfillment. Spending time with family, friends, and celebrating Christmas can be wonderful. Sadly, for some however the holidays can be bring unhappiness, stress, or loneliness.
Here are 4 ways you can experience joy during the holidays:
1. Focus on the purpose of the holiday.
If you celebrate Christmas, the reason for the season is celebrating the birth of Christ. Recenter your awareness and activities around the meaning of Christmas. Plan to attend a Christmas Eve service. Attend a service in person or stream one. These days there are many options available. Read the story of the birth of Jesus in your Bible. Get together with friends or family and sing Christmas Carols.
2. Choose who you want to spend time with.
Often times during the holidays people feel obliged to spend time with family members that may be difficult. If this applies to you remember you have options. You may choose this year to do something different. Try exercising boundaries, limiting time with that family member, or perhaps not spending time. If this is not an option, make sure you create enough space between you and that person to have a healthy holiday. You may want to create a plan ahead of time in the event you feel negatively affected by this person. It may even involve having a thoughtful exit plan if circumstances become too challenging.
3. Keep stress to a minimum.
Start every day during the holiday season with prayer, meditation, gratitude and/or affirmations. Most often if you start your day grounded in one or all of these practices your day will feel more balanced, peaceful, and most likely will end well. Other helpful options to reducing stress include, physical exercise, practicing breathing and relaxation exercises can make all the difference in reducing stress levels. If you are looking for other ways to decrease stress during the holidays read my article, 5 Tips for Reducing Stress During the Holidays.
4. Decide to serve.
If you struggle with loneliness during the holidays, one way to counter these feelings is choosing to serve. Taking the focus off yourself and putting it on someone else can be rewarding. Simple things might include finding a church or shelter that can use help serving meals. Preparing Christmas boxes of goods for those in need is another idea. Visiting people in nursing homes is another option. Placing your focus on someone else can warm your heart and decrease feelings of loneliness.
In conclusion, the holiday season is what you make it. Although you may be experiencing challenging times, you can empower yourself with healthy choices. If you don't like something, adjust, change routines, engage in more positivity and gratitude. Create margin in your life to create what you want. In so doing you can choose to live your best life, even when things appear hard. Choose joy.