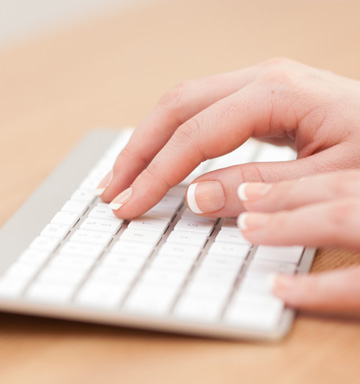 Dr. Angela Bisignano Announces the Launch of Her New Practice Website
Palos Verdes Estates, California – January 30, 2018 – Dr. Angela Bisignano, clinical psychologist in Palos Verdes Estates invites visitors and patients to explore her new website, designed to provide a user-friendly experience, with improved navigation and functionality. The newly updated and redesigned site offers easy access to essential information on mental health, clinical psychology services, relationship counseling, couples therapy, women's health, coaching and consulting. Her blog contains pertinent information and resources to educate and inspire.
Dr. Bisignano's office is located in Palos Verdes Estates in the South Bay of Los Angeles County, and serves clients on the Palos Verdes Peninsula, Manhattan Beach, Hermosa Beach, Redondo Beach and all parts of Los Angeles, and Orange County.
"I love my work and I am passionate about empowering people to overcome obstacles, gain awareness and understanding, and create the lives they love," said Dr. Bisignano. "I believe that anyone can live a more meaningful, joyful and productive life, and I am blessed to be able to guide them through the process to fulfillment."
Dr. Bisignano reminds us that "Human beings are resilient, and no one is doomed to a life of pain and suffering." Hundreds of studies have shown that the vast majority can benefit from psychotherapy.
Dr. Bisignano offers individual therapy, couples therapy, and adolescent therapy. She offers women's workshops and group therapy as well. She offers coaching for personal and professional development. Importantly, she offers counseling in faith and ministry.
"Each of us has strengths, gifts and talents that help us create a fulfilling vocation and profession. Applying those talents to be of service for the greater good can provide great fulfillment in life."
Dr. Bisignano's mission is to help you become your best person and live your best life. She takes a holistic approach to her care, that incorporates the biological, psychological, social and spiritual dimensions of each individual.
I invite you to visit our new website at www.drangelasouthbay.com.
Sincerely, Dr. Angela Bisignano.