Embracing the Calling of God in 2012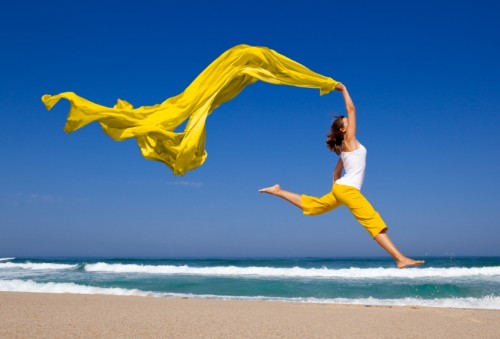 Let 2012 be the year that you embrace the calling of God for your life. Think about it for a moment. What can be more fulfilling, promising, and rewarding? What if people decided to delve wholeheartedly into what God created them for? If we all made a choice to step into the courage of God, would it make a difference? Would the world be a better place? I believe so. What if this becomes our primary focus for 2012?
Be who God meant you to be and you will set the world on fire. ~Catherine of Siena
I believe we could ignite a wild fire for more of His radiance to be seen on earth.
What if we fast forward our lives for a moment and contemplate what standing before God would mean to us. Would we want to tell Him, "I used everything you gave me for your glory, for your purposes, for your high calling?" Would the words once spoken by Erma Bombeck be true for us?
When I stand before God at the end of my life, I would hope that I would not have a single bit of talent left, and could say, 'I used everything you gave me.' 
Most people today can count on one hand the people who have encouraged them in their giftedness and calling. Think about it for a moment. Who has really encouraged you in your life in what God is calling you to? Who has stood by your side and inspired you to grab hold of the high calling of God? Then challenged you to live it out?
Are you interested in understanding how God has uniquely created you with passion and giftedness, in such a way that you can influence those around you with the hope of God?
People were designed to live meaningful and significant lives. Each of us desires to live a life that matters. Philosophers have dialogued and debated for thousands of years about the meaning of life. The conversation continues today because God built into us a hunger to search out meaning and significance.
The drive to significance is a simple extension of the creative impulse of God… It is outwardly directed to the good to be done. We were built to count, as water is made to run downhill. We are placed in a specific context to count in ways no one else does. That is our destiny. ~Dallas Willard
We were created for something much bigger than ourselves; we were created to be part of the high calling of God.
So how do we personally understand what His high calling is all about? One of the central messages of the Bible is that God is calling each one of us to have an intimate relationship with Him. It all begins here. When we are having an intimate relationship with God He reveals His calling for our lives.
Years ago, I heard about a study that was done that challenged me in what God was calling me to. Fifty people over the age of 95 were asked one question: "If you had your life to live over again, what would you do differently?" Three answers dominated the results. If they had their lives to live over again they would take more time to reflect, take more risks, and they would do more things that would live on after they were gone.
The results from the study really impacted me. I recently wrote a book called Beautifully Gifted that embodies these core values: reflection, taking risks, and pursuing a calling that invests in things that will live on after we are gone. Beautifully Gifted is about understanding God's high calling in our lives. I hope to lead people on a journey; the one that helps to identify what God is calling them to. I believe that a great joy and excitement exists in fulfilling a calling that fits who God has created us to be and where He is calling us to go.
I am passionate about equipping and encouraging people to live out their unique calling to impact the world around them. A precise model for understanding or discovering God's calling for your life does not exist. We could never fit God's ways into a formula. Discovering your calling is a dynamic Spirit-led discovery. My hope is to help you discover your best life; the one God created you specifically for.
Here are 4 things you can do to help embrace the high calling of God:
Decide you want to know what God is calling you to. Begin by making the decision that you want to live your best life possible; the life that God has uniquely created you for. Think about what embracing God's calling personally means to you. For many, it means slowing down to understand what God is doing in their lives. For some, it means becoming more intentional with their time. For others, it means learning to say "no" to too many commitments, giving them more freedom to say, "yes" to the greater things of God.
Discover how you are gifted.  Do what it takes to understand what your special talents, spiritual gifts, passions, and life experiences are all about and where they may be leading you. If you are not sure, ask a couple of people that you trust, what they think your gifts might be. Talent and spiritual gift assessments are also good tools.
Deepen your understanding of what God is calling you to. Spend some time being reflective about what God may be calling you to. Pray and ask His Holy Spirit to show you where He is leading you. We all have a role to play in God's great adventure; know yours. Try writing your life story. Look for themes and patterns. What might they be suggesting about where God may be leading you?
Dare to be bold and wholeheartedly pursue the high calling of God. Be courageous in what you believe God is calling you to. Remember He is with you. If God is calling you to something He will give you everything you need. He will empower you for His purposes.
Let 2012 be the year we become "fearless for God." The world needs you; step out, be courageous, for God is with you. Know that you are one of His precious gifts to the world, a mere reflection of His splendor and majesty, so that those around you may come to know Him. I hope you are inspired to be all that God has created you to be, for you are beautifully gifted.
Are you living for His high Calling? What can you do today to pursue His plans for 2012?