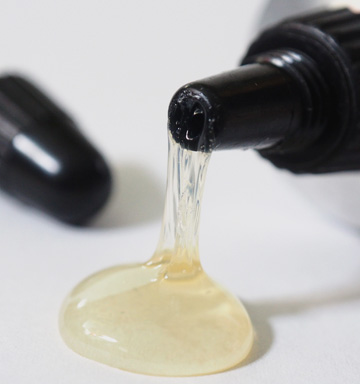 Marriage and Relationships
Emotional Connection is the Glue to Successful Relationships
Connecting on a deep emotional level is the bond that keeps a couple together. When partners are turning toward each other on a regular basis, they can manage most relationship issues and stand together during challenging times.
When one or both partners begin turning away it jeopardizes the relationship and can lead to emotional disconnection. Disconnection often happens gradually. If a couple becomes aware they are disengaging and are willing to work at reconnecting, things can change. When you and your partner are struggling to connect, marital counseling can help.
A healthy emotional connection means we are turning toward our partner as a source of comfort, security and refuge. When we feel secure in our emotional connection, we understand that stress, conflict and disagreements are temporary, nonthreatening and can be worked out together. Sustaining emotional connection strengthens the link between partners.
When your partner is disconnected, distant and unresponsive to you, it is natural to feel hurt, lonely or sad. When your attempts to connect fail it can feel like your relationship may be in jeopardy. You may feel alone, vulnerable or even afraid. The risk comes when a couple fails to recognize that a weak emotional connection is a threat to their relationship. When you feel the need for deeper intimacy, greater passion and emotional connection, turn toward each other.
Turning toward each other for a brief moment or interaction is connection. Dr. John Gottman of the University of Washington, and an expert in couples' relationships was the first to identify this vital dynamic. He recognized that reaching toward another with affection, support, humor and attention, is what healthy and emotionally intelligent couples do on a regular basis.
It is the simple expressions of love and caring that deepen the ties between partners. Turning toward each other in little ways, every day with a gentle touch, a hug or kiss, listening, encouragement, sharing, a smile, a playful gesture, and saying I love you strengthen the connection. Each touch, gesture and caring gaze can deepen and enhance your emotional connection. The result is a strong intimate relationship and the secret to lasting love.
When we don't practice these simple expressions of caring on a regular basis, our partner can feel unloved or taken for granted. Of course, our busy lives can interfere, which means we must make a concerted effort to let our spouse know how much we care and appreciate them.
When we feel burdened, stressed, or overwhelmed we sometimes forget about the importance of romance, passion or being physically intimate. When this happens, it can increase the risk of emotional disconnection. Over time this can lead to a dissatisfied and lonely marriage.
Be intentional. Take action. Be consistent.
Having a healthy marriage takes work. Learning how to emotionally connect with our partner can make all the difference in a rewarding relationship. One of the first things you can do is to recognize how important it is to turn toward your partner. Don't wait. Start today.
Make the effort to reach out to your beloved. Hold hands. Offer a gentle touch. Send a text or call to let them know you are thinking of them. If you don't get a response immediately, don't be discouraged. Try connecting again. This may be new to your partner; being consistent can help change the connection. These small, yet important efforts incorporated into your daily life together will deepen your emotional connection. This can also lead to greater sexual intimacy and fulfillment.
When you sense you are becoming disconnected or feeling helpless in what to do, you would be wise to seek professional help to get back that loving feeling. Marriage counseling can help you find your way back.
Dr. Angela Bisignano is a clinical psychologist and is one of the leading marriage therapists in Southern California. Well respected by her peers, Dr. Bisignano has helped hundreds of couples strengthen their marriages. She provides care to clients throughout the South Bay of Los Angeles County, the Palos Verdes Peninsula, and the beach cities of Manhattan Beach, Hermosa Beach, Redondo Beach and beyond. She can help you live your best lives together.