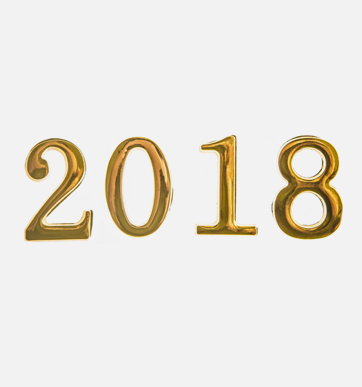 Psychology Tips and News
Enhancing Psychological and Spiritual Wellbeing
Enhancing your psychological and spiritual wellbeing may be the most important thing you do in 2018. Thousands of Americans begin each year committing to make resolutions. Many aspire to make changes improving their lives. Sadly, many will quickly fall short of their plans and resolutions.
What if enhancing your psychological and spiritual health became your priority in 2018? The purpose of this article is to propose taking a spiritual and psychological inventory for optimal wellbeing. Not that you should forgo your goals or resolutions, but rather enrich what you are already doing.
The Spiritual Journey
According to a 2016 Gallup survey, Americans were asked, "if they believe in God." Eighty-nine percent responded, "yes." It is reasonable that if so many believe in God, taking a spiritual inventory of our lives could prove beneficial. What we believe and how we live out our beliefs could be making a difference in our spiritual wellbeing. If one truly believes in God, then one has hope that peace can be found in Him. The Bible reassures us, "The peace of God, which surpasses all understanding, will guard your hearts and minds through Christ Jesus." (Phil. 4:7, NKJV). In a time where so much unrest and uncertainty exists it makes sense that many would want to experience peace, joy, and hope. I love the quote from Augustine of Hippo, "Thou hast made us for thyself, O Lord, and our heart is restless until it finds its rest in thee."
Mark Twain once wrote, "The two most important days in your life are the day you are born and the day you find out why." Most would agree without hesitation that one of the most important days of our lives is the day we are born. What about the second part of this quote? It begs the bigger question of life about meaning and purpose. Taking a spiritual inventory can be enlightening for meaning and purpose for our lives.
Taking a spiritual inventory might include asking questions such as:
Who is God in my life?
What kind of relationship do I have with Him?
What is He doing in my life?
What is He calling me to?
Who is He asking me to become?
Spending considerable time contemplating, meditating and praying about these questions can lead you on a wonderful journey in 2018.
Legacy
Delving into spiritual questions about the meaning of life can quickly remind us that our life on earth does not go on forever. Time is a precious commodity. What we do with our time becomes increasingly important as we recognize its limitation. A good question to ask about our time on earth is, How relevant is legacy? Contemplating our faith and spirituality can lead us on a journey involving purpose and legacy.
Leaving behind something of value is important to many of us. In an article I wrote several years back entitled Leaders and Legacy, I wrote about a study that had been conducted many years ago. The results of the study continue guiding the way I live life; some twenty-five years later. The study looked at fifty people over the age of ninety. They were asked one question, "If you had your life to live over again, what would you do differently?" Here are the top three answers:
Take more time to reflect
Take more risks
Leave something to be remembered by
Gleaning from the life experiences of those who are much older and wiser can give us great insight.
Clarity
For the last several years, a group of my girlfriends meet out in Palm Desert in January. We gather for a few reasons: to catch up, to get refreshed, and have fun. One of the main purposes; however,  is to share about what God is doing in our lives and the one word that represents what our focus will be for the new year. The idea comes from the book, One Word: That Will Change Your Life, by Jon Gordon and Jon Britton.
Last year my word was grace. I spent a great deal of time reflecting on grace and what it meant to me. In my own spiritual journey, it was incredibly poignant and personal. This year my word is love. Perhaps you may want to consider focusing on just one word, too. Writing out my goals each year: personal, professional, psychological and spiritual remains important to me. However, having one word acts as a guide providing clarity, focus and meaning.
The Psychological Journey
According to the American Psychological Association, "psychology is the study of the mind and behavior." It involves our thought and emotional processing. It also involves our social interactions with others, as well as our own behavior.
Examining Thought Processes
Research in the field of neuropsychology informs us that the way we think, our thought processes, hardwires our brain. Here is a simplified example. Let's say you are prone to negative thinking. Your brain lays down neural pathways that become deeply entrenched. The more negative thinking you do the deeper the trench becomes. In order, to disrupt and break up that pathway you need to learn to think differently. You can learn to rewire your brain for greater wellbeing, focus, and peace of mind. Paul, the apostle, provides us some words to contemplate,
"Whatever is true, whatever is noble, whatever is right, whatever is pure, whatever is lovely, whatever is admirable—if anything is excellent or praiseworthy—think about such things" (Phil. 4:8, NIV).
Paul's words leave us with a way to dwell and think upon things that have far reaching implications for our spiritual and psychological wellbeing.
Assessing Emotions
Life is colored with hues of different emotions. God has given us emotions to feel. They are an indicator of what is going on in the deep places of our hearts and minds. When we practice awareness, our feelings can be great barometers for our wellbeing. The beginning of a new year is a great time to take emotional inventory of what is going on.
Perhaps your life is going well; you may be feeling joyful and content. This is good news. What a great way to start the New Year! Many, however may not be feeling such blissful feelings. Perhaps for those, it's time to have a mental check-up. Try asking yourself the following questions:
Are you feeling unsettled about the future, or fearful of the next season?
Is your life riddled with confusion, doubt and uncertainty?
Is stress or anxiety making you feel overwhelmed or out of balance?
Do feelings of sadness, depression or loneliness hang over you like a dark cloud?
If you answered yes to any of these questions, you may want to get some assistance in processing what is going on. You may try meeting with your pastor, a trusted friend or a psychologist. The important consideration is that you have the choice in what you want to do with your life. In the wise words of Carl Jung, "I am not what happened to me, I am what I choose to become."
Choosing Well
Life can be challenging; hard at times. In Scott Peck's well known book, The Road Less Travelled, he begins with the words, "Life is difficult." We don't always have control over the circumstances in our lives or what happens to us. We may not be able to predict when a spouse will desert us. Or when we get fired or laid off from a job. We rarely know when the life of a precious loved one will come to an end. The only control we may have is how we respond to what life brings.
Hope can come by taking a spiritual and psychological inventory. Taking time to ponder deeper questions, making adjustments or getting some help promotes a posture of self-care. You can change the trajectory of life, and in so doing, enhance your wellbeing. Wishing you all a joyful and meaningful 2018!
Reference:
Newport, F. (2016, June 29). Most Americans Still Believe in God. Gallup News. Retrieved from http://news.gallup.com/poll/193271/americans-believe-god.aspx