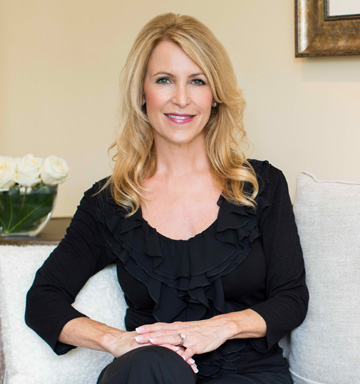 Psychology Tips and News
How do I choose the right psychologist?
The decision to have therapy is a personal decision and choosing a psychologist that is right for you is important. Many types of psychologists exist, and you want to make sure that you select one that has the qualifications and expertise that best serves your needs. When selecting a psychologist be sure to check out licensure, education, training, practice procedures and areas of expertise.
It is in your best interest to select at least two psychologists to interview. Start by calling them and setting up a phone consultation. If the initial consultation goes well and you feel comfortable, then schedule an appointment. When you meet face to face you are in a better position to decide if it is a good fit. If you feel you have established good rapport, than consider scheduling your next session. Many psychologists offer free phone consultations, however most do not provide free office interviews.
Licensed Psychologist
Choose a licensed psychologist. "Licensed psychologist" means they are licensed in the state or jurisdiction that they are practicing psychological services in. Licensure laws are meant to protect the public in various ways by restricting licensure to only those individuals who are qualified to practice psychology as state law mandates. Far too often these days, individuals are claiming to have expertise without the education, training or licensure.
In the state of California, renewal of license depends upon the demonstration of continued competence that necessitates continuing education. Additionally, the American Psychological Association (APA) requires a strict code of professional ethics that psychologists must follow. In order to be licensed, psychologists must pass a rigorous national examination as well as an examination specific to the state in which they will practice.
Education
After completing undergraduate degrees, psychologists spend an average of seven to eight additional years in graduate education, training, and research prior to receiving licensure. As part of their professional training and licensure they are required to complete a minimum of 3000 hours in supervised clinical internships in a hospital or organized health setting. They must spend at least one of their training years in post-doctoral supervised experience before they can practice independently. Doctoral level experience and clinical internships are what distinguish psychologists from many other practicing mental health care providers.
Utilizes Evidence-Based Treatments
Psychologists help with a variety of psychological, behavioral, and mental health problems using a range of evidence-based treatments to help improve people's lives. The best psychologists are continually researching and utilizing the latest and most effective psychological treatments for their practice and their clients. Most people have some idea of what they need a psychologist for. Be sure and ask the psychologist what their areas of expertise are. If you are looking for marriage therapy, you want someone who specializes in couples therapy. Most people when needing a cardiac surgeon don't go to an orthopedic surgeon, they go to a cardiologist.
Most psychologists use psychotherapy or "talk" therapy to help people with their problems. In addition, many psychologists utilize assessments, psychological tests and self-reports in helping people. Common types of therapy include cognitive-behavioral, psychodynamic, emotion-focused, humanistic, existential or a combination of these. In some conditions a combination of therapy and medication is the best treatment. If this is the case, most psychologists can work with psychiatrists, primary care physicians or pediatricians for the best possible outcome.
A Psychologist Whom You Can Trust
In selecting a psychologist you are looking for someone you can trust with your life and wellbeing. This begins with a psychologist who believes in approaching clients with respect and dignity. You want a psychologist who listens well and values what you say. You also want to feel safe. You will be sharing personal and confidential information with your psychologist. You want to know your information is being protected and that you are being cared for.
In conclusion, your wellbeing and mental health matter. They reflect your quality of life. When choosing a psychologist, it is in your best interest to do your homework. Find the best one who fits your psychological needs, as you will be investing your time, energy and money.