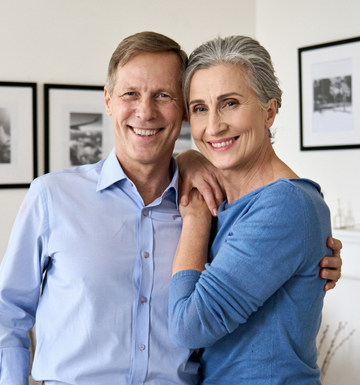 Love and Relationships
How to Choose the Best Marriage Therapist
In this era of telehealth it can feel overwhelming looking for a marriage therapist. With so many options how do you find the best one? Selecting the right therapist for you and your spouse may be one of the most important things you do. Therapists have different qualifications and approaches. Doing your due diligence in researching and selecting the best one for your marriage is highly recommended.
Ten Tips for Choosing the Best Marriage Therapist
Referrals Matter
A good referral can be worth its weight in gold. Asking your general practitioner, friends and co-workers are all great places to begin. Another good option is searching online for recommendations through professional psychological associations like the American Psychological Association, American Association for Marriage and Family, your state or city psychological associations. Online directories such as Good Therapy or Psychology Today can also be informative. Calling churches in your community is another source. Most churches have a referral list available. Try using Google to look for marriage therapists in your area. Many therapists have websites you can visit to find out about their services and specialties.
Look for Licensure
Whether you choose a psychologist, marriage and family therapist, social worker or other therapist make sure they hold a current license in the state where they practice. State boards hold their therapists to a high standard of legal and ethical responsibility. You want to make certain your therapist's license is currently active.
Training in Marriage Therapy
Not all therapists have training in working with couples. Many therapists are generalists, meaning they do a little of everything. Some therapists may have only had one or two courses in graduate school in couple's or marriage therapy. I always recommend people do their research and find a specialist for whatever issue they are dealing with. If you have a heart issue you wouldn't go to a podiatrist, you would go to a cardiologist. In like regard, if you are struggling in your marriage find a therapist who specializes in marriage or couples therapy. A good question to ask a therapist: What percentage of your practice is devoted to working with couples?
Ask About Specific Training
Good therapists continue honing their skills. They are keeping up with the latest research, taking continuing education classes, and getting specific training or certifications in particular areas of specialization. Ask what additional training the therapist has had in relationship or marriage training. For instance, I am a clinical psychologist; however, I am also certified in the Gottman Method for Couples Therapy. John Gottman is one of the country's premier researchers in couples work. Other couple's therapy approaches include the Psychobiological Approach of Couples Therapy, Emotionally Focused Couples Therapy, and Imago Relationship Therapy.
Psychologists Versus Other Licensed Therapists
When it comes to psychologists and other licensed therapists (e.g., LMFTs, LSWs), it's worth- while to understand the difference. A psychologist, whether they hold a PhD or a PsyD are doctors. They have on average 5 to 7 years of advanced education and training in psychology and mental health. While other licensed therapists usually have master's degrees, their education is completed in eighteen months to 2 years. This difference can sometimes explain the variance in fees and areas of mental health expertise.
Coaches are Not Therapists
Although there are many fine coaches, it's important to note they are not licensed therapists. Psychologists, MFTs and social workers have advanced degrees and training. At minimum, they hold a master's degree in their respective area. Additionally, most states call for at least three thousand hours of supervised training in therapy in order to sit for licensure. Coaches, on the other hand, may or may not have a graduate degree. Unless they have gone through a graduate program in psychology or marriage and family therapy they will not be required to have the supervised training. Coaches can get a certification in counseling; however a certificate is not equivalent to a master's degree or a doctorate. Currently, there is no licensure for coaches. Almost anyone can get a certification and call themselves a marriage coach.
Schedule a Phone Consultation
You can find out significant information about a therapist and their practice in a brief consultation. Most therapists provide a complimentary phone consultation. Prior to seeing any of my clients I set up a phone meeting. I want to first get an understanding of whether I can help the individual(s) calling. If I think I can help and feel it could be a good fit, I will schedule a first session. During your phone consultation you can ask questions and get a sense of whether you like the therapist. If your initial impressions are good and you think the therapist can help, then schedule an initial session.
First Session and a Therapist You Can Trust
The first session will give you a much better sense of whether you feel comfortable, at ease and that good rapport can be established. The therapeutic relationship is essential. Good questions to ponder in the first session:
Do you feel like the therapist is present with you?
Do you think the therapist understands you?
Do you feel respected?
Do you feel like you can trust this therapist?
Do you feel comfortable?
You will be communicating personal information and sharing your life experiences with your therapist. You want to feel safe in telling your story. If you feel uncomfortable, you don't have to schedule a second appointment. This first session is also a good opportunity to ask your therapist about their approach to couple's therapy and what you might expect in treatment.
Insurance In-Network Versus Out-of-Network
When you are using your insurance company to help pay for therapy, call and find out about coverage. Ask about in-network versus out-of-network benefits. Some insurance companies provide benefits for both; however reimbursement can vary. Some insurance companies are willing to contract with out-of-network providers on behalf of their clients. It is worth asking if you have a particular therapist you would like to work with, but may not be on your in-network provider list. When you speak with a  representative in your insurance company, if there is a specific provider you would like to work with, make sure you let your representative know what type of therapist they are. For instance, some insurance companies vary in reimbursement based on types of therapists (e.g., psychologist versus marriage and family therapist) or zip codes.
Other questions you may want to inquire about:
Does your insurance cover mental health?
Do you need to meet your deductible prior to mental health benefits?
Is there a limit to how many sessions are covered?
Do you have a co-pay?
Don't Choose Your Therapist Based on Fees Alone
Certainly money matters for most people when choosing a marriage therapist. However, it should not be the sole basis for your decision. If you hire a skilled marriage expert, it could potentially keep you out of divorce court, save you thousands of dollars, and save your marriage.
When your marriage needs help, learning skills for healthy communication, managing conflict, developing deeper emotional and physical intimacy are generally more desirable than a divorce.
Divorce for most is a difficult emotional decision. It can also be very costly. The quality of life often diminishes following a divorce, especially for stay-at-home moms who may have to go back to work or take on extra jobs to make ends meet. So, if you are feeling hopeless in your marriage, finding a skilled marriage therapist who can hold hope for you that things can get better, may make all the difference in the success of your marriage.
In conclusion, choosing the best marriage therapist for you and your spouse can make all the difference in the outcome of your marriage. Choose someone you feel comfortable with, that you can trust, and have confidence they have the skill set and experience to guide you in healing, restoring, and helping to make your marriage the best it can be.