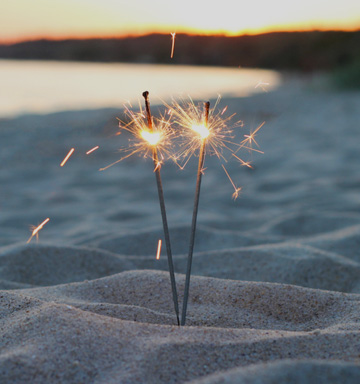 Love and Relationships
Igniting Love in Your Relationship
It's easy to get stuck in your relationship wondering where all the romance and passion went. If you're feeling your relationship is in a rut and you need a spark – know there are some things you can do. Relationships, as with anything worth pursuing successfully, take time, energy and work. With a little planning and effort, you can fan the flame and re-ignite the love in your relationship. Here are 7 tips from Palos Verdes Estates marriage psychologist Dr. Angela Bisignano.
Keeping the flame alive requires two things:
relationship maintenance
relationship development
Relationship maintenance includes taking care of your responsibilities within the relationship. A relationship is a partnership, and a partnership can't thrive unless both people do their part. Set the stage for igniting love in your relationship by first ensuring you both are demonstrating you care about your relationship and it is a priority. You can do this by attending to one another's needs, working on your friendship, and taking time to emotionally connect on a regular basis.
Relationship development includes growing as individuals and as a couple. This means experiencing new things together, learning new skills, and encouraging one another to step outside your comfort zones.
Planning a holiday, redecorating your home together, organizing a spontaneous date, celebrating anniversaries or creating mini rituals like Sunday binge-watching can all help with developing your relationship.
Never stop dating – For many of us, dating is what we do at the beginning of a relationship, but it's worth carrying on. Dating gives you a break from other distractions and affords you the opportunity to explore new restaurants, concerts, events, movies, etc., all of which can add to excitement in your relationship. Try scheduling a regular date day or night.
Learn new skills together – By developing skills together, you are finding new ways to connect. Whether you take a photography class, take up paddle boarding, learn a new language or start a workout program together all can be enriching experiences for your relationship.
Keep affection alive – Whether you are reaching out and touching, holding hands or kissing, daily affection makes your partner feel valued, wanted and cared about. It also helps you to stay connected.
Put your phone away – In today's society, between email, texts and social media, your phone can be a huge distraction. It is important to unplug and put your phone away. Not only will the absence of the phone spark conversation, but it will signal to your partner that they're more important than whatever it is that's on your phone.
Make time for each other – Present-buying is a great gesture, but one of the best gifts you can give your partner is your time. Showing genuine interest in their day can lead to interesting conversation and help your partner feel cared about. Try starting a ritual each morning or evening and ask about each other's day.
Be spontaneous and have fun – Switch it up. Go to a different restaurant, cook a new meal, call friends you haven't seen in a while, being spontaneous can create excitement. Having fun is refreshment to your relationship and is much needed.
Appreciate what you have – Every day remember to let your partner know how grateful you are to have them in your life – the easiest way is simply to tell them how much they mean to you. Expressing your appreciation helps to fill the emotional bank account.
Schedule marriage counseling in Palos Verdes Estates
The suggestions above are helpful but may not be sufficient to reignite the spark in your relationship. If you are concerned about the health of your relationship, you may want to consider marriage counseling. Schedule your first therapy session today with Dr. Angela Bisignano.