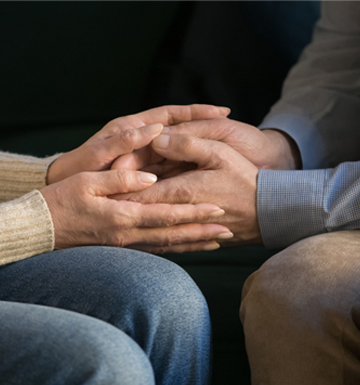 Love and Relationships
What is Intensive Couple's Therapy
Couple's therapy includes various treatment methods and approaches. Some of the major approaches include Gottman Couple's Therapy, Imago Relationship Therapy, and Emotionally Focused Couples Therapy. Most of these therapies include short and longer-term therapy sessions lasting anywhere from 3 months to 2 years depending on the issues presented. One short-term effective treatment is Intensive Couples Therapy.
What is Intensive Couple's Therapy?
Intensive couple's therapy, ICT, is a short-term concentrated form of therapy for couples. It is equivalent to about 3 to 5 months of weekly therapy sessions. It is helpful for a variety of couple's concerns, including reducing distressing symptoms, breaking unhealthy relationship patterns, improving communication, as well as enriching relationships.
Who can benefit from ICT?
Couples who want to get a jump start on their relationship issues. It is ideal for couples who are busy with careers and desire uninterrupted time focused on their relationship.
What method does Dr. Bisignano use during ICT?
Dr. Bisignano is a licensed clinical psychologist. Beyond holding a doctorate, Dr. Bisignano has advanced training in couple's and relationship issues. She is a certified Gottman Method Couple's therapist, one of the best evidenced-based treatments for couple's work. Approximately eighty percent of Dr. Bisignano's practice is couple's and relationship work. This is her primary area of expertise.
Where does it take place?
Intensive Couple's Therapy takes place in Dr. Bisignano's office in the south bay of Los Angeles, virtually or a hybrid can be arranged with both in-office sessions and virtual sessions.
What if I live outside of California?
Dr. Bisignano sees couples from around the country. They fly into the beautiful Los Angeles area and stay in one of many hotel options. To find out more about where to stay, Dr. Bisignano offers some suggestions.
How long does ICT last?
Intensive Couple's counseling, ICT, takes place over 3 consecutive days.
What can I expect each day?
The schedule for each therapy day may vary, however most ICTs are done on the weekends beginning late Friday afternoon. A typical schedule includes 3 hours beginning on Friday late afternoon, five hours of therapy, broken up in two and a half hour sessions on Saturday and Sunday: 9:30am to 12pm and 1:30pm to 4:00pm
What can we expect to get out of ICT?
decrease relationship distress
heal past hurts
develop healthier ways of communicating
learn to manage conflict in more effective ways
deepen understanding and trust
strengthen bonds of friendship
create meaningful ways for talking about dreams and life purpose
increase emotional connection and intimacy
What happens after ICT?
ICT is followed up with recommendations and resources from Dr. Bisignano. She will also provide one follow up phone call to check in with clients.
If you are interested in finding out if Intensive Couple's Therapy is right for you, call Dr. Bisignano for a complimentary phone consultation.