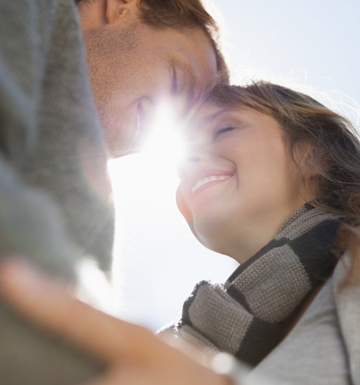 Love and Relationships
Jump Start the New Year with a Relationship Checkup
Are you wondering if your relationship is all that it can be? Is there room for improvement? Do you and your partner feel stuck? If you answered yes to any of these questions, then a relationship checkup might be a great next step. It could reenergize a stagnant relationship or help mend a broken one.
What is a Relationship Checkup?
A relationship checkup is an assessment process that provides information about your relationship. It can be especially useful if you feel like your relationship needs help. The beauty of a relationship assessment is that it can enrich your relationship by revealing strengths and areas that need some attention. Why wait until bitterness or resentments set in. Get started today and make your relationship better.
Practice being proactive in your relationship health and vitality. Just as it is recommended to go in for an annual physical examination with your general practitioner, so is an annual relationship checkup recommended. Take charge of the wellbeing in your relationship.
The relationship checkup provides insight into your relationship dynamics, communication, conflict management style, emotional and physical connection, your compatibility, and shared visions about the future direction of your relationship. The relationship checkup provides not only an overview of your relationship's strengths and challenges, but also important, Dr. Angela Bisignano provides a treatment plan for working through difficult issues. The treatment plan acts as a roadmap to address specific problems that are occurring in your relationship.
Advantages of a Relationship Checkup
Analysis of your relationship by a trained relationship expert
Gain a new perspective on healthy dynamics and communication
Learn new ways of managing conflict in healthy ways
Addressing emotional and/or physical connection struggles
Focusing on reprioritizing your relationship
A treatment plan for moving forward, making your relationship the best it can be
How to Get Started
A relationship checkup begins with a complimentary 15-minute consultation phone call with Dr. Bisignano. A consultation is a good time to meet Dr. Bisignano. During your consultation she will explain the relationship assessment process. As well she will discuss her approach to working with couples. The consultation call gives you an opportunity to ask any questions you may have about therapy or Dr. Bisignano's practice.
If you think your relationship can benefit from a relationship checkup, then you may be ready to schedule with Dr. Bisignano. Call or email Dr. Bisignano today for your complimentary consultation.