Leaders and Calling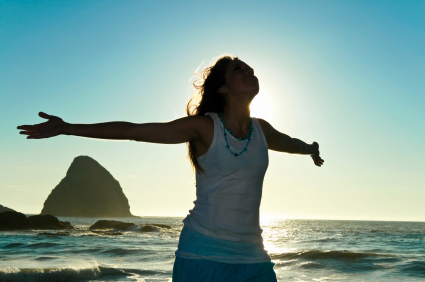 I am passionate about empowering people to live lives they love. One of the questions I like to ask people is, Who is encouraging you to understand your unique giftedness and calling?Think about it for a moment. Who has encouraged you in your life in what God is calling you to? Who has stood by your side and inspired you to grab hold of the high calling of God? Then challenged you to live it out?
A survey conducted by the Barna Group entitled, "Current Vision of the American Dream," sheds light on this topic. In this survey of over a thousand Americans, 77 percent stated they wanted to have a clear purpose for living and 75 percent said they wanted a close relationship with God.
People were created and designed by God to live meaningful and significant lives. Each of us desires to live a life that matters. Philosophers have dialoged and debated for thousands of years about the meaning of life. The conversation continues today because God built into us a hunger to search out meaning and significance. Dallas Willard said it well,
The drive to significance is a simple extension of the creative impulse of God… It is outwardly directed to the good to be done. We were built to count, as water is made to run downhill. We are placed in a specific context to count in ways no one else does. That is our destiny.
We were created to be part of the high calling of God. One of the central messages of the Bible is that God is calling each of us to have an intimate relationship with Him. It is when we are living an intimate relationship with Him that He reveals our calling.
A great joy and excitement exists in fulfilling a calling that fits who God has uniquely created us to be and where He is calling us to go. A precise model for understanding or discovering God's calling for our lives doesn't exist. We could never fit God's ways into a formula. Discovering your calling is a dynamic Spirit-led discovery.
Understanding our calling requires us to be listening to God, living examined and intentional lives. Here are five key points to consider as you move forward in deepening your understanding of your unique giftedness and calling:
Know your talents and strengths. For some talents are obvious and come easy; for others, we have to discover and develop them over time.
Identify your passion. Most of us have things in our hearts that we deeply care about. More than likely, God has placed those things in your heart for His purposes.
Discover and use your spiritual gift(s). The Bible says that every believer has been given a spiritual gift. They are given to us to equip and encourage the church. For optimal church health we all need to be using our gifts.
Learn how life experiences have influenced you and where they may be leading you. God can use all of our life experiences for His purposes. He can work all things together for His good, including your life experiences.
Be prayerful. Prayer is how God engages and speaks to our hearts. He desires an intimate relationship with each of us. When we are living an intimate relationship with God He reveals our calling.
Be courageously obedient. We need to have the courage to step into all that God is calling us to. It is one thing "to know" what He is calling us to and yet another, "to do" what He is calling us to.
I believe the greatest adventure in life is the one that God is calling us to. What other ideas do you have for deepening your understanding of what God is calling you to?
Excerpt adapted from "Beautifully Gifted: Equipping Today's Women for the High Calling of God.