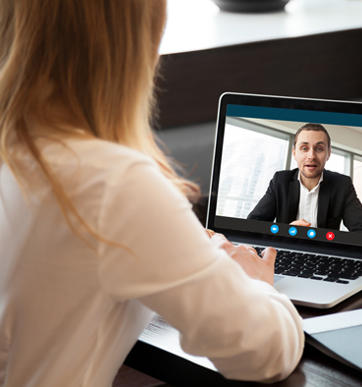 Consulting and Coaching
Personal Development Coaching
What is personal development coaching?
Personal Development coaching is all about you. It is designed to help well-functioning individuals identify and achieve their personal goals, and identify and overcome obstacles to growth. Working with Dr. Angela Bisignano you will discover how to reach your full potential and live your best life.
The purpose of personal development coaching depends on your goals and your situation. Are you seeking to find your life's purpose? Find and do what you love? Find happiness? Improve your relationships, and find balance in your life? In coaching, you can create the life you seek.
Many people seek coaching to guide them through major life changes. When you are feeling stuck and are unsure how to proceed, your coach can tutor you on how to create the life you desire. Perhaps you know where you want to go, but don't know how to get there. Perhaps you need to get out of your own way to achieve your goals. The coaching process will inspire
new confidence, self-esteem and positivity.
Dr. Bisignano is uniquely qualified to help you move your life forward in the manner that serves you. She will ask questions and listen to help you discover your path, find solutions, and move you closer to accomplishing your goals faster. She is invested in your success.
The Process
The coaching process begins with a conversation, where together you and Dr. Bisignano develop your coaching agenda. This will include a series of questions and assessments to assist in clarifying the objectives of your coaching. Your personal development goals are based on your intention to improve your life circumstances and/or your effectiveness to achieve health, wealth, strong relationships and spirituality.
What does your coach do?
Dr. Bisignano will offer sound, unbiased guidance to help you identify what is important to you, and how to achieve it. She will hold you accountable for reaching your goals, providing strategy, encouragement, inspiration and motivation to assure that you maintain your progress.
She is an advocate for your better self! She will challenge you to grow and accomplish more than you might have imagined possible. You may be uncomfortable at times, but in the end, you will develop the confidence to successfully manage and overcome challenges.
Dr. Bisignano will not tell you what to do. Rather, she will create a safe space so you can explore and identify your best choices based on where you are, and your vision for the future. She will not merely give you advice, instead she will provide valuable guidance in changing your behavior, and empower you to become the master of your life.
When you seek more meaning in all areas of your life, yearn to find purpose and joy, personal development coaching with Dr. Angela Bisignano will help you define and design the strategy and pragmatic solutions that lead to fulfillment.
Coaching can answer age old questions.
Who am I?
What do I want?
How can I live free from beliefs and opinions that do not serve me?
How can I live with personal integrity?
What is my life's purpose?
What is my mission?
How do I define personal success?
How can I live with significance?
What is my passion in life? Finding your passion can drive you to overcome challenges and find personal success.
How can I evolve my spiritual development?
How can I successfully handle life's transitions?
How can I gain more control over my life's direction?
How long will it take to achieve your goals?
This depends on each person's needs and goals. Often coaching for several months can help you achieve remarkable progress toward your desired future. This is a small investment of time and funds to achieve significant results. Coaching can help you find solutions, stay motivated and get the results you seek.
Dr. Bisignano is an expert at helping others to create positive life changes focused on each client's goals in life. She will focus on sharpening skills and strengths to support your ability to achieve more of what you seek in life and work.
Personal growth requires feeling vulnerable. Dr. Bisignano will help you plumb the depths of your vulnerability, empower you to find your value and deliver on your promises to yourself and others. It is not who you are, but who you can become that is the most important step in getting to the next level.
Contact Dr. Bisignano to schedule an appointment to explore how to achieve your personal best. Coaching is available in person with Dr. Bisignano at her Palos Verdes Estates office, or via phone. Dr. Angela Bisignano, licensed clinical psychologist in Palos Verdes Estates, also serves the community of Manhattan Beach and Redondo Beach.