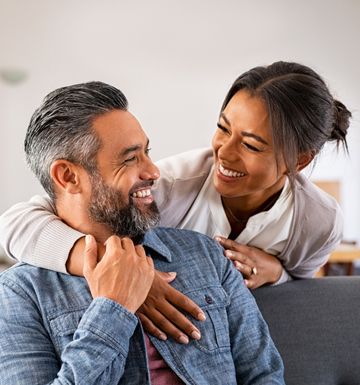 Love and Relationships
Working With Couples
Many challenges plague couples these days. If you find yourself here today, chances are you are feeling some form of distress or heartache. It takes courage to contact a psychologist. I am so glad you are here. This is a great first step.
Often by the time a couple makes a call to my office they are in a great deal of discomfort. They may feel overwhelmed, confused or just don't know what to do. It may be a result of poor communication, difficulty managing conflict, uncertainty about the future, feeling emotionally or physically disconnected. No matter the reason, I can guide you through a healing and restorative process. I can assist you in climbing out from under the weight of your emotional turmoil. I do this by offering couples a safe place to process difficult issues, teach new strategies for healthy relating, and providing hope.
Complimentary Phone Consultation
My approach with a couple begins with a complimentary phone consultation. I offer consultations in order to see if I can help you. In 9 out of 10 couple consultations I feel confident I can help the couple. Ever so often, a situation may be out of my area of expertise. In this case, I try my best to refer out to another psychologist or therapist.
First Session
Following our phone consultation, we schedule our first visit. This is the time where you get to meet me and I you. I ask questions to find out about your relationship history, your story together and what issues bring you to therapy at this time. If we feel it's a good fit, we continue on with the assessment process.
Providing Hope
Relationships take work, effort, and motivation in order to be healthy. In my practice with couples, I provide a treatment plan specific to your relationship. The treatment plan serves as a roadmap for therapy. I use the most effective and evidence-based approaches. I love working with couples. The best part of my job is providing hope. Hope that things can improve; that your relationship can get better. If you are desiring to live your best couple life, take the next step, and schedule a 15-minute complimentary phone consultation.