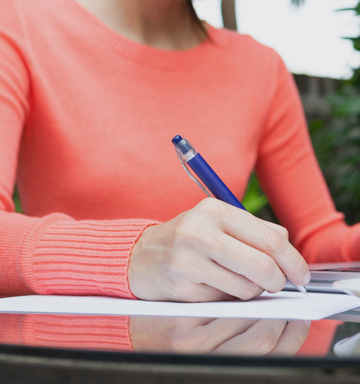 Consulting and Coaching
The Benefits of Life Coaching
The New Year is upon us. It is the time when people all over the world make resolutions and focus on new goals. Sadly, many will abandon their resolutions and goals far too soon. Many will do so in just a month or two of starting.
Why not try something new this year? How about life coaching? Life coaching is not therapy. Life coaching is about having someone come along side you and assist you in achieving your envisioned future. Whether that is personal development, creating greater work / life balance, changing careers, or beginning a new business. Starting the New Year with your own life coach can make a tremendous difference in how the year will turn out for you.
What is life coaching?
Life coaching is a creative and collaborative process designed to help you identify your goals and gifts, recognize your potential, and provide you with skills to help you realize your dreams. You and your coach will work together to discover, create, clarify and align your desires and goals for the future. With support from your life coach, you can learn to make the changes needed that will help you to achieve your desired life outcome.
A life coach can help see your life from a new perspective, guide you to focus or refocus your life goals, challenge you, support you, motivate you, and celebrate your successes. She can help you to recognize and move beyond challenges that stand in your way.
Your coach will listen, ask questions, work with you to prioritize your goals, and create a plan. She will keep you on track, and hold you accountable. You can learn how to maximize personal and professional potential or navigate life's transitions.
What are the benefits of life coaching?

Fundamentally, life coaching can help you realize your potential, find your purpose, get intentional, and embrace the possibilities that can change your life. All to help you live your best life.
Life coaching benefits include:
Gaining Clarity: Life coaching can help you to get clear about what you want, help you identify your dreams, deep yearnings and potential. Your coach can help you to gain perspective, identify your goals, collaboratively help you envision a better future; creating an ideal life.
Bridging the Gap: Your coach can help you bridge the gap between where you are currently at and where you want to go. She can come along side of you and help you in discovering new and different ways of becoming the person you desire to be, or supporting you in finding a path and achieving your goals.
Uncovering Limiting Beliefs: Sometimes people get stuck in life or in their careers. For some this has to do with limiting core beliefs. These core beliefs can actually keep you from achieving your goals if gone undetected. A coach can assist by helping you uncover and examine limiting beliefs that might keep you stuck. Shining a light on limiting core beliefs can be revealing and life changing. Once identified you can begin imagining new ways of being that remove barriers, reduce confusion; and unleash your potential; creating the life you desire.
Discovering Possibilities: Having a coach to brainstorm with can help you to discover new possibilities that you may not have thought of or thought achievable. You and your coach can explore and evaluate these new possibilities especially as they relate to your values, strengths, season of life, purpose or legacy.
Taking Action: Your coach will work with you to create a plan for moving forward. She will help you strategize and guide you in executing that plan. It may look like learning new skills, developing existing strengths, increasing your knowledge, or deepening your awareness of your past experiences, and paving a new way to achieve your goals.
Accountability: Having someone as your advocate is a privilege and motivator. Research shows us that having someone believe in and support us is a powerful aid in keeping people on track. Discussing your goals with someone on a regular basis is important in helping you achieve your goals.
Growing Confidence: One of the key benefits of coaching is you can grow in your confidence; and actually achieve your goals or live your ideal dream. Discovering, strategizing, and executing your plans will all help you to grow in confidence.
Life coaching is an opportunity to improve the quality of your life and your relationships. Your life coach is dedicated to your success. Her goal is to enlighten you, support, encourage and motivate you to live your best life. Life coaching is an investment in you. This new year is a great time to start investing in you. Life goes by fast, there is no better time than the present to get started. Create the life you desire.
Dr. Angela Bisignano is a clinical psychologist and an coach who has helped many of her clients to live their best lives. She provides coaching services to clients throughout the South Bay of Los Angeles County, the Palos Verdes Peninsula, and the beach cities of Manhattan Beach, Hermosa Beach, Redondo Beach and beyond.