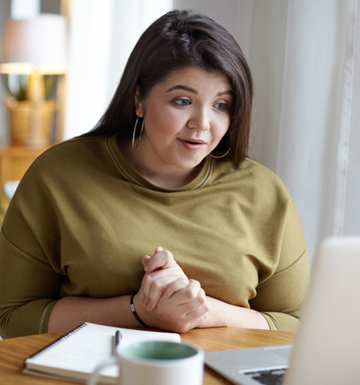 Psychology Tips and News
Is Therapy the Right Choice for Me
If you are reading this article, chances are you are wondering if therapy is the right next step. Perhaps you are struggling with anxiety, a relationship issue, or with work life balance. Whatever makes you think you may benefit from therapy, a phone consultation can help. Most psychologists and marriage and family therapists (MFTs) offer a complimentary phone consultation. Since it is complimentary, you don't have anything to lose, and it could change your life for the better. This is your introduction and opportunity to meet and talk with a psychologist or MFT.
Begin by reaching out either by email or phoning the therapist's office. Ask to schedule a phone consultation. Many therapists offer a 15-minute consultation. During the consultation you can discuss your interest and concerns for entering therapy at this time. The psychologist or MFT will let you know if they can help. If they assess during the consultation that you will be better served in the care of another professional, many can offer referrals. This is also your opportunity to ask any questions you may have.
Common questions people have are the following:
Can you tell me about your practice?
What are your areas of specialty?
What informs your approach to therapy?
What type of therapist are you?
What can I expect during my first therapy session?
What might I expect during ongoing therapy sessions?
How long does therapy last?
How many sessions will I need?
Can you explain your fees and insurance policy?
This is not an exhaustive list of questions, and certainly you may have others. Feel free to ask any additional questions you may have during your consultation. You want to make sure your questions are answered.
The most important aspect of your consultation is that you think the psychologist or MFT can help you. You also want to feel comfortable and satisfied with your consultation call, believing that it could be a good fit. If you both feel it is, the therapist will schedule your first therapy session.
If you want to find out more about the types of services Dr. Bisignano offers, feel free to visit her Service page, email or call her office.